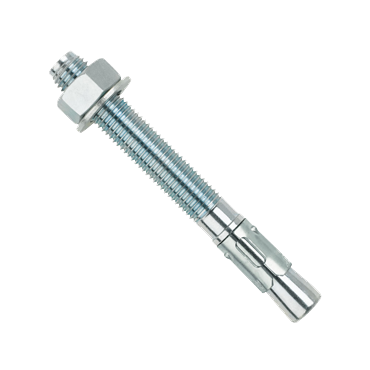 Through Bolts
Through Bolts are a fixing designed for applications in solid concrete. The hole drilled into the concrete matches up with the thread diameter of the bolt. Typical applications include fixing down machinery, fencing, racking and ballustrades.
We supply a large variety of through bolts, engineered to meet various technical standards…
We supply in metric sizes from M6-M24, and lengths ranging from 45mm-280mm, availiable to all standards.
Specials are available on request.
Finish
Galvanised, Stainless Steel, Zinc Plated
Please contact us for further information.
How can we help?
Whether you are looking for an off the shelf item, scheduled delivery or vendor management, Vertex specialise in reducing costs without compromising performance.
We believe consistency, loyalty and integrity are fundamental to developing long standing business relationships.
Our extensive stock and competitive pricing combine to give you exceptional service and an unrivalled experience.