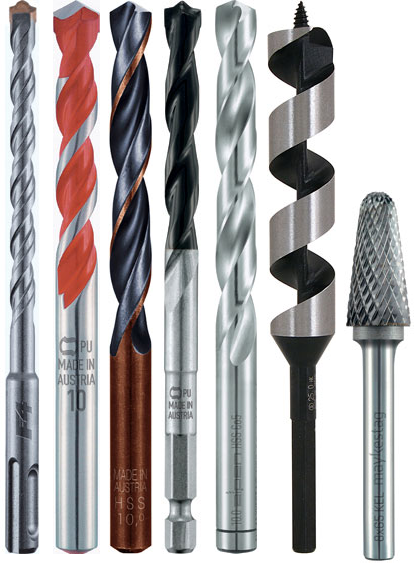 Drill Bits
We supply all types of drill bits, for use on any material, available as singles or in sets.
HSS Metal 
Jobber, Reduced Shank, Blacksmith, Long Series, Roofers, Stub, Hollow & Double Ended.
Cobalt Metal 
Jobber, Blacksmith, Long Series, Spot Weld & Stub.
Carbide Drills & Burrs
Carbide Jobber & Burr Sets.
Countersink & Step 
Countersink Hex & Slotted, HSS Step & Cone, Cobalt Step & Cone, HSS Tin Coated Step & Cone.
Masonry
Multicut, Multicut 1/4″ Hex, Masonry, Concrete, Concrete 1/4″ Hex, Granite, Cavity & Diamond.
SDS Plus & Max
Drills, Reinforced Concrete, Chisels, Core Drills & Adaptors.
Auger & Wood Drills
Auger, Auger SDS Plus, Flat 1/4″ Hex, Dowel, Dowel 1/4″ Hex, Forstener, Hinge Sinker & Cavity Bits.
Contact us for further information.
How can we help?
Whether you are looking for an off the shelf item, scheduled delivery or vendor management, Vertex specialise in reducing costs without compromising performance.
We believe consistency, loyalty and integrity are fundamental to developing long standing business relationships.
Our extensive stock and competitive pricing combine to give you exceptional service and an unrivalled experience.