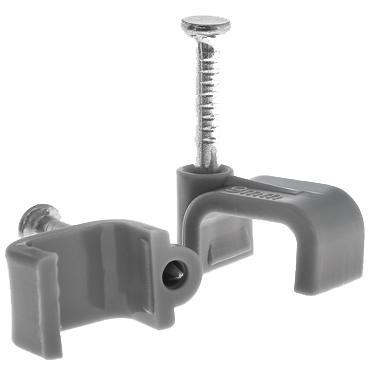 Cable Clips
Cable clips are a means of managing wiring by securing cable to fixed points on a surface, either a wall, floor or ceiling. Cable clips are constructed from plastic or metal and have an element to hold the cable in place, mainly a nail or fixing to attach it to the surface.
We offer all kinds of cable clips, the list below is not considered exhaustive…
Twin & Earth Clips
Alarm Clips
Self-Adhesive Clips
Stainless Clips
Armoured Clips
Shotgun Clips
And many more…
Our clips are available in colours and sizes to suit all requirements. Please contact us for further details.
How can we help?
Whether you are looking for an off the shelf item, scheduled delivery or vendor management, Vertex specialise in reducing costs without compromising performance.
We believe consistency, loyalty and integrity are fundamental to developing long standing business relationships.
Our extensive stock and competitive pricing combine to give you exceptional service and an unrivalled experience.