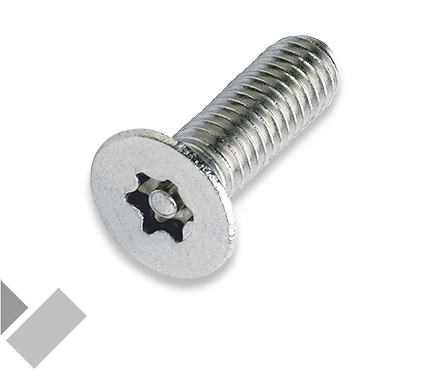 6 Lobe plus Pin
Head 
Pan, Button & Countersunk
Machine Screws and Self Tapping Screws
Materials
Stainless Steel A2 & A4
Steel (Zinc Plated)
Sizes
Self-tapping Diameters – No4 (2.9mm), No6 (3.5mm), No8 (4.2mm), No10 (4.8mm), No12 (5.5mm)
Lengths available up to 3″.
Machine Screws Diameters – M3, M4, M5, M6, M8, M10 & M12
Lengths available up to 100mm.
Tooling
6-Lobe + Pin Insert Bits x 25mm long
6-Lobe + Pin Insert Bits x 50mm long
6-Lobe + Pin Allen key Type Wrench
6- Lobe + Pin Screwdriver
Sizes: T10 T15 T20 T25 T30 T40 T50
How can we help?
Whether you are looking for an off the shelf item, scheduled delivery or vendor management, Vertex specialise in reducing costs without compromising performance.
We believe consistency, loyalty and integrity are fundamental to developing long standing business relationships.
Our extensive stock and competitive pricing combine to give you exceptional service and an unrivalled experience.