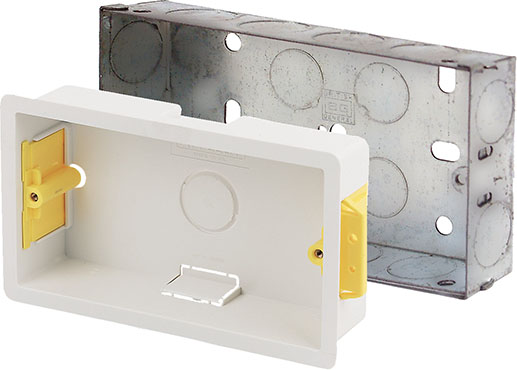 Back Boxes
Back boxes provide the rear housing required when fitting a switch or socket.
Vertex offers top trade brands with different knockout options for easy cable entry.
The back boxes are available in single or double layouts with varying depths to suit your application.
Steel 

Dry Lining

Surface Mounted
Please contact us for further details.
How can we help?
Whether you are looking for an off the shelf item, scheduled delivery or vendor management, Vertex specialise in reducing costs without compromising performance.
We believe consistency, loyalty and integrity are fundamental to developing long standing business relationships.
Our extensive stock and competitive pricing combine to give you exceptional service and an unrivalled experience.