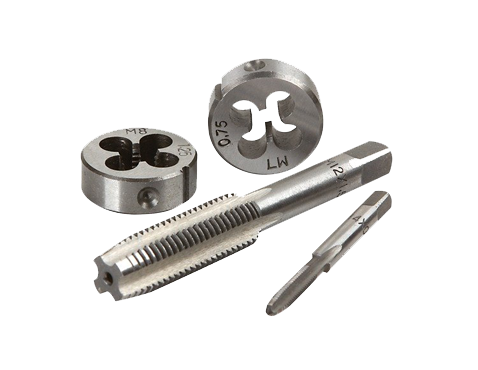 Taps & Dies
Taps and Dies are available in various sizes, pitches and materials (HSSG, Cobalt & Stainless Steel). We supply metric and imperial Taps & Dies to suit customer application.
Hand Taps & Machine Taps
Spiral Point Taps
Spiral Flute Taps
Long Shank Taps
Combined Drill & Tap
Tap & Die Sets
Circular & Hexagon Dies
Plus Accessories
Contact us for further details.
How can we help?
Whether you are looking for an off the shelf item, scheduled delivery or vendor management, Vertex specialise in reducing costs without compromising performance.
We believe consistency, loyalty and integrity are fundamental to developing long standing business relationships.
Our extensive stock and competitive pricing combine to give you exceptional service and an unrivalled experience.